NON-FLANGED PLUG VALVES, THREADED, WELD-ENDS (BW/SW)
The product range of non-flanged plug valves from AZ Benelux BV consists of a range of threaded valves (BSP/NPT/R, male or female) made of solid bar material or cast design and valves with weld-ends (BW or SW). We can also supply these non-flanged plug valves with compression fitting (Swagelok; Gyrolok; etc.).
All AZ non-flanged plug valves have a cavity-free design and a maintenance-free self-lubricating sleeve. They are easily adjustable, have long durability, a CE marking according to PED 97/23EG Cat. 3 module H and they are TA-Luft 2002 approved.
Where possible AZ Benelux BV will do its best to meet the specific demands of the customers. Our non-flanged plug valves product range is of the highest possible quality and undergoes constant updating according to rules or customer demands.
OUR SCOPE INCLUDES:
Depending on the process AZ (plug)valves can be delivered with several type of sealing systems. For example or chemical sealing system (CA) or our Fire Safe sealing system (FS, fire safe to atmosphere).
Within the limitations of design AZ plug valves can be supplied with a full round port (piggable).
CUSTOMIZED VALVES NON-FLANGED PLUG VALVES
Most of the above AZ non-flanged plug valves can be supplied in a jacketed construction, both full- and partly jacketed, without the need for oversized flanges (cast jacket design). Within certain restrictions all standard multiport plug valves can be modified to meet your specifications.
MATERIALS NON-FLANGED PLUG VALVES
Standard AZ valves can be supplied in ASTM/DIN materials: A216-WCB/GS-C25, A351-CF8M/1.4408, A351-CF3M/1.4308, A351-CF8/1.4409, A351-CF3/1.4309 In addition to these standard materials we can supply non-flanged plug valves in almost every possible (cast) material, like Hastelloy, Duplex, Super Duplex, etc.
If you have any questions regarding non-flanged plug valves, or require any further information, please contact one of our Technical Sales Managers. Fill-in our application form, or call direct at +31 (0) 252-674878.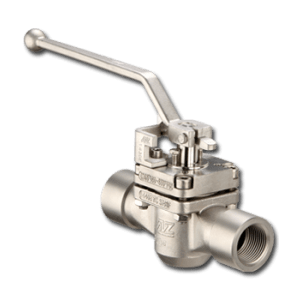 GET ACQUAINTED WITHOUT OBLIGATION?
Please feel free to contact us and help you to find the needed valve for your appliation.