SAMPLING SYSTEMS FOR SAFE PRESSURE-LESS SAMPLING
AZ Sampling Systems are designed with the best possible precision to meet the highest standards. We manufacture sampling systems for all different kinds of mediums like fluids, gas, solids etc. Every type of Sampling System is based on pressure-less sampling.
AZ manufactures several types of Sampling Systems:
Where possible AZ Benelux BV will do its best to meet the specific demands of the customers.
Please contact us if you have any special wishes regarding our Sampling Systems, whether for fluids, solids or gasses. Within the limitations of the design, we will try to come to a solution to produce the Sampling System you require, based upon your needs. Our product range of sampling systems is of the highest possible quality and undergoes constant updating according to rules or customer demands.
MATERIALS SAMPLING SYSTEMS
Standard AZ sampling systems are available in Stainless Steel. Other materials upon request.
If you have any questions regarding AZ sampling systems or require any further information please contact one of our Technical Sales Managers. Fill-in our application form, or call direct at +31 (0) 252-674878.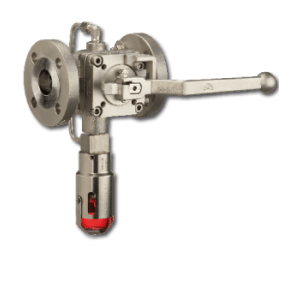 GET ACQUAINTED WITHOUT OBLIGATION?
We maken graag vrijblijvend kennis met u en helpen graag bij het vinden van de juiste afsluiter voor uw toepassing.